Lanzarote Island is a perfect holiday destination, with many places to visit, activities to do, and landscapes to admire. Its coasts boast beautiful beaches, some very famous and others lesser-known but still worth visiting. That's why we want to provide you with a list of the best beaches in Lanzarote so that you can include them in your itinerary the next time you visit the island.
Best beaches in Lanzarote
There is a lot to see and do in Lanzarote, and its beaches are the main attraction. There are beaches for all tastes.
Among the variety, you can find beaches with white sand, others with volcanic sand; some for relaxing with family or for the more adventurous.
Keep reading to learn more about the 6 best beaches in Lanzarote.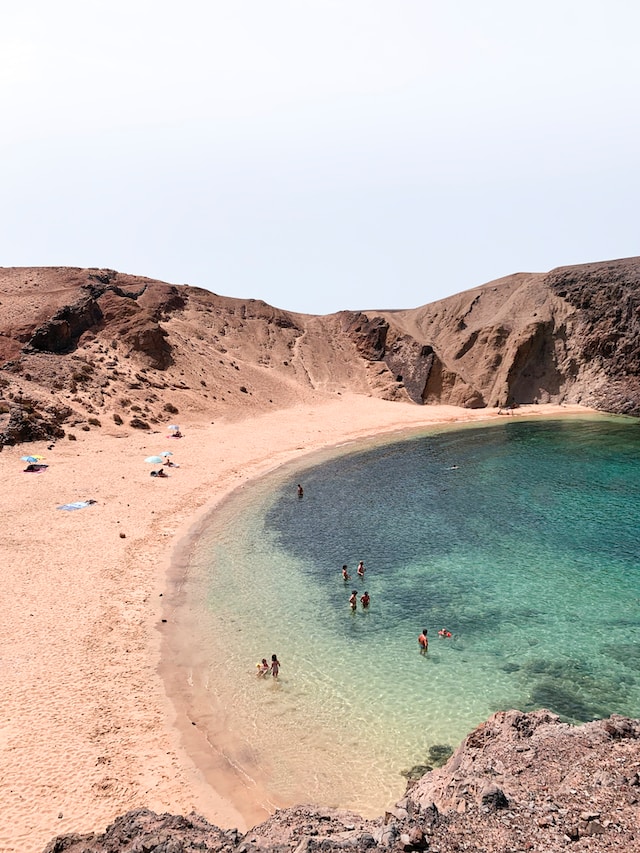 Papagayo Beach
Papagayo Beach is located south of Lanzarote, in the mountains of the Ajaches Natural Monument. It has a horseshoe shape, forming a small cove and stretching for more than 100 meters.
Its best features are: calm waters with little swell, stunning turquoise colour, and white sand.
Famara Beach
It is located in the northwest of Lanzarote Island. It is a large beach, with six kilometres of coastline.
Furthermore, it has golden sand, moderate winds, and waves that crash strongly on the shore, making it popular among water sports enthusiasts such as surfing, kitesurfing, windsurfing, and bodyboarding.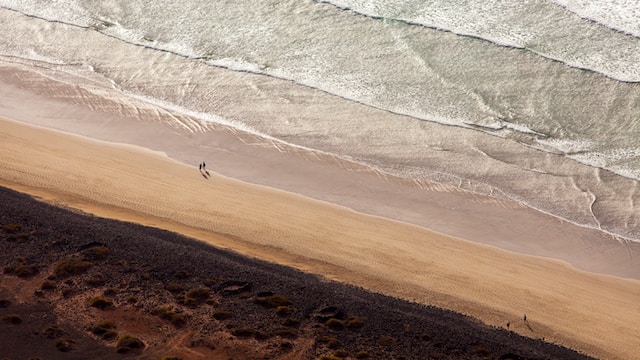 Caletón Blanco
Caletón Blanco is located in the north of the island, in the fishing village of Órzola. This beach offers a beautiful landscape due to the contrast between its white sand and black volcanic rocks.
Its crystal-clear waters and landscapes provide visitors with a tranquil and relaxing experience. It is ideal for visiting with children.
Las Conchas Beach
It is located in the northern part of Graciosa Island, with a length of more than 500 meters. It is a beach with crystal-clear waters, a beautiful turquoise colour, and white sand.
However, due to the presence of a river, the waters of this beach tend to be rough, with strong currents that can be dangerous. That is why it is not advisable to go with children.
Jablillo Beach
Jablillo Beach is located within the tourist municipality of Costa Teguise. It is 350 meters long but has only 100 meters of golden sand and turquoise waters, protected by a breakwater that makes it a calm and safe beach for all family members.
Its crystal-clear, clean waters and variety of marine fauna make it popular among diving enthusiasts.
Playa Grande
It is a beautiful beach in the south of Lanzarote and is the main beach located in Puerto del Carmen. If you want to visit this area, don't hesitate to request transfers from Lanzarote airport service.
This is an urban beach where visitors can find restaurants, parking, and other services and amenities. Its surroundings are a popular spot for runners, skaters, cyclists, and walkers who enjoy a beautiful landscape and a warm atmosphere.
Playa Grande is a good option for the whole family, as it has calm waves, allowing you to have a bath and relax without danger.
In addition, its surroundings offer excellent gastronomy, leisure, nightlife, and recreational venues.
To discover the best places and most beautiful beaches, you can choose tours or excursions to Lanzarote, which will show you the island's most iconic sites.
Does Playa Blanca have nice beaches?
Yes, Playa Blanca has beautiful beaches with fine white sand and turquoise waters, enjoyed by tourists and locals all year round. In fact, the best beaches in Lanzarote are located in Playa Blanca. We're talking about the beaches of Punta Papagayo. Additionally, Playa Flamingo, Playa Dorada, and Playa Urbana are beautiful and well-known.
Can you swim in the sea in Lanzarote?
As you may know, Lanzarote is an island located in the Atlantic Ocean. It offers many opportunities for open water swimming. For those who like the adventure of swimming in the sea, Las Cucharas beach and La Garita beach are excellent options for crossing the bay.
Also, in the village of Punta Mujeres, you can immerse yourself in the ocean.
Moreover, Lanzarote hosts open water swimming competitions such as Sailfish Lanzarote Open Water, Travesía Playas de Papagayo, Travesía a nado El Río, and Travesía Internacional La Bocaina.
This shows you that you can indeed swim in the sea in Lanzarote; however, don't forget that you should practice, be in good physical shape, and always check weather and sea conditions before venturing to swim in the sea.
What colour is the sand on the beach in Lanzarote?
The colour of the sand on Lanzarote's beaches varies. On the island, most beaches you'll find have white sand, including:
Papagayo Beach.
Famara Beach.
Caletones de Orzola.
Risco Beach.
La Garita Beach.
Another type of sand you can find on Lanzarote's beaches is black sand. This type of soil is a result of the island's volcanic nature. Most of the beaches with black sand are located in the south of Lanzarote, and swimming is not allowed on many of them. Some of these beaches are:
El Paso Beach.
Los Clicos Beach.
Montaña Bermeja Beach.
Janubio Beach.
Playa Quemada.
Playa de la Arena and Pozo, among others.
There are also beaches with blond or golden sand, such as El Reducto Beach and Guacimeta Beach.
Is Lanzarote seawater clear?
If you've wondered if the seawater in Lanzarote is clear, the answer is yes. When you tour the island, you'll realize that most of the beaches, coves, and natural pools in Lanzarote have crystal-clear, turquoise water, making them paradisiacal places.
When you visit the island of volcanoes, don't miss the chance to explore and enjoy the best beaches in Lanzarote that we've mentioned here. This is just a small sample of the many beaches that surround this paradisiacal island, but we believe these are the ones you shouldn't miss during your trip to this fantastic place.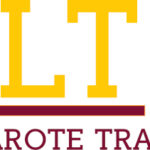 Our company seeks to deliver the best service you can find on the island today. We seek to optimise our clients' time and resources, which is why we respect the schedules and offer the best prices for different transfers.