It is time to choose the most convenient transport during your trip. That is why we will help you compare airport transfers vs. car rentals. In this way, you will know the advantages and disadvantages of each one to decide the one that best suits you.
Introduction to airport transfers and car rentals
Choosing transportation is one of the most important decisions you must make during your trip. Depending on what you choose, the experience will be different. There are several options. Today we compare two of them: airport transfers and rental cars.
What are airport transfers?
Airport transfers are a transportation service that picks up passengers at the airport and takes them to their destination. This service is reserved in advance, so when you arrive at the airport, the driver is waiting for you.
There are several transfer alternatives, they can be private or shared cars with other people. An experienced driver waits for travellers at the airport, helps them with their luggage, and takes them to a specific place, usually the hotel or any other type of accommodation. At the end of the trip, they also take you from the hotel to the airport.
What is car rental?
It is a service that allows you to rent a car for a certain time and without a driver. You can lease by hour, day, or week.
Car rental companies have various types of cars available to their customers. So the user can choose one that suits their needs. However, it must be taken into account that the rental is subject to its availability.
Pros and cons of airport transfers
You will wonder which of the two services is better for your excursions in Lanzarote. Here we give you a list of advantages and disadvantages, so that you take them into account when deciding.
Advantages of airport transfers
The advantages of hiring an airport transfer service include:
Convenience. When you arrive at the airport, the driver will be waiting for you, so you do not need to go looking for the car rental company. In addition, they will help you with the luggage, and you do not have to worry about anything on the way to your destination, since the driver knows the area well.
No need to worry about parking. The transfer services pick you up and take you to the place you require, so you won't have to worry about paying for parking or reserving a place for the vehicle at your accommodation.
Cheaper than renting a car. In general, the transfer service is cheaper, since you will not have to pay gas, parking expenses, among others. From the moment you contract the service, you will know exactly how much you pay.
Disadvantages of airport transfers
Although there are few disadvantages, you can find some inconveniences in the transfer services. These are:
May be limited to certain times and places. Transfer services from the airport work under an established schedule, and you must board the vehicle at the established place and time. Also, there may be limitations, like where they can go. Consult your doubts in this regard before choosing the transport service.
May not be available for all airports. This is also possible, so you should be sure that the company you hire is available at the airport where your flight arrives.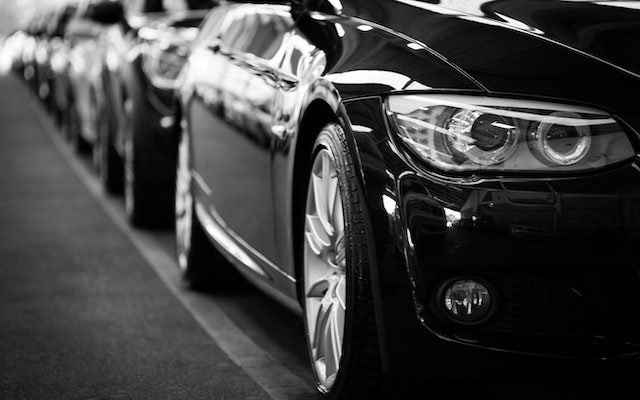 Pros and cons of car rentals
As for car rental, these are the advantages and disadvantages of this service.
Advantages of car rentals
Flexibility. Renting a car allows you to select the routes you want to take, at the time you prefer. Also, if you want to make stops along the way, you won't have any problem.
Freedom to explore at your own pace. This means you will have the opportunity to get to know the place you visit in your own way. You can take the time to get to know each place you visit well.
May be cheaper if you rent for multiple days. Depending on the number of days you take the car, this service may be cheaper. However, there are additional costs to consider.
Disadvantages of car rentals
It can be expensive. The car rental becomes more expensive due to additional expenses to the service. For example, you have to bear the cost of gas during your trip and pay for parking. Including an assigned driver also increases the price to pay. On the other hand, the cost of the rental varies depending on the car you choose.
It can be stressful to drive in a new city. If you don't know the place, it will be difficult to choose the best routes during your trip, which can lead to delays and other inconveniences.
You may have to pay for parking. By renting a car, you can take it with you to your lodging; however, you may have to pay an extra cost for the parking space.
How to choose between airport transfers and car rental?
As you can see, there are different factors that you should consider when deciding the best alternative for you. With the information we have given you, you can compare airport transfers vs. car rentals, and thus make the best decision.
Below, we explain the most relevant comparison points that you should consider:
Consider your budget
The budget you have is a fundamental point. Here the advantage is the transfer services, since you will know the exact cost in advance. Instead, car rental implies additional costs, such as insurance, fuel, among others.
Think about how much flexibility you need
Transfer services offer you comfort and convenience, since you will not have to worry about driving. However, car rental gives you greater freedom in terms of the routes you choose and additional stops along the way.
Consider your destination
Do you know the place you are travelling to? Are there remote places you would like to explore? Ask yourself these kinds of questions when selecting between the two services. If you have a car, you will have better mobility, but if you do not know the place you are going to, it may be more convenient to hire a transfer service, such as lanzarotetransfer.com.
Consider your schedule
If your itinerary is tight, or you have an early morning or late night flight, transfer services may be the most convenient option. On the other hand, if you want flexibility, then you should rent a car.
Weigh the pros and cons of each option
Finally, carefully analyse the pros and cons offered by each option. Consider what your priorities are and how you would like to enjoy the trip; in this way, you will make the decision that best suits your needs.
These are the most important comparison points to choose between airport transfers vs. car rentals. Each alternative will give you a different experience, pick the one that best suits your travel style.