When you're travelling, whether it's for a leisurely holiday or an important business trip, convenience is key. Selecting the transfer service to fit your needs can make a world of difference in your experience. But with so many options out there, how do you make the right choice? In this post, on how to choose the right transfer service for your needs, we'll guide you through the various factors to consider, ensuring you arrive at your destination smoothly and stress-free. Buckle up, and let's start this journey together!
Reasons to Hire a Shuttle Service
If you haven't considered hiring a shuttle service when you arrive at the airport, here are some reasons why you should book one. Continue reading; this might change your mind:
Avoid the stress and exhaustion of having to carry your own luggage when you pick to travel by train, bus, or taxi.
You won't have to get to the airport and search for options to transport yourself from there to your home, hotel, or preferred destination.
You'll reach your destination safe and comfortable.
How to choose the right transfer service for your needs
These simple tips will help you choose the best Lanzarote airport transfers to Costa Teguise and other locations on the island.
Reliable and Responsible
A very important thing to consider when hiring a shuttle service is to be sure that the provider is reliable and responsible. To make sure of this aspect, it is necessary to find about their reputation by reading reviews from other users, which will tell us about their experience when using these services.
Being reliable and responsible also implies that the staff performing the transfer are trained, have experience, comply with regulations, and also offer a kind and respectful treatment to users.
Moreover, as part of being responsible, the company must guarantee they will be on time at the airport waiting for you, and that they will get you to your destination when you need it. And that the journey will be a pleasant experience.
Safety
You should find a company that offers you complete safety during the transfer. Find a provider for whom the safety and protection of the user is a primary condition.
Don't choose a transfer service at random, take the time to choose a company that guarantees your safety.
Price-Quality Ratio
You cannot book a transfer service out of your budget. So, to hire one that fits your budget, but that does not mean low quality, you have to research, check different websites, and request estimates to compare prices and features of each service. In this way, you can make the best decision.
In Lanzarote Airport Transfer we have options for any budget, like buses, shuttles or private cars.
Easy to Book
Another thing to look on how to choose the right transfer service for your needs, is that they provider that offers a quality service will have a simple booking system with advanced technology available to customers.
Having quick, simple, and reliable methods is an advantage. The company will ask for information such as: location, date, time, number of passengers, and budget. With this, they can offer the types of vehicles they have available and talk to you about the service they provide.
Answer's capacity
Among the aspects that you must consider is that the company that provides the service is receptive, and it is easy to communicate with them. Because of that, you will be sure they will offer you good service and communication, and that you will not have any problems from the time you contract the service until you arrive at your destination.
Available Vehicles
A transfer company should have a fleet of vehicles, with different options to suit the needs and budget of the passenger. Whether you are travelling with several people or have a lot of luggage for your trip.
A variety of vehicles, in which you can find sedan type cars and luxury vehicles. In addition, shuttles are perfect for transfers of a group of people or for those who use wheelchairs.
There are also options for those who travel with their pets, and those who want a shared transfer.
Before hiring, it is important to know all the details regarding transfer options and fleet vehicles, so you can select the best alternative.
Experienced Driver
Other aspect on how to choose the right transfer service for your needs is the driver of the vehicle, the company must assure you an experienced driver, who complies with traffic rules and drives prudently. Also, that he or she treats the passengers in a courteous and respectful way.
In addition, the company should have a driver familiar with the routes, the area, and times of heavy traffic. This is also an advantage, because it allows you to arrive faster and without the stress of a traffic jam.
The reputation and behaviour of the drivers can be known thanks to the online reviews of other users.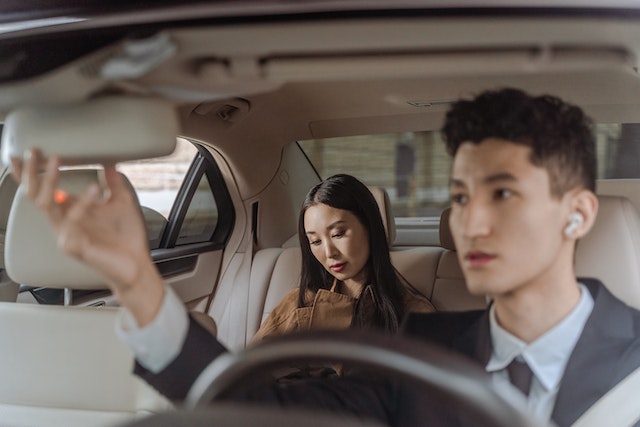 Search Ahead of Time
If you want to choose a quality shuttle service that meets all the aspects mentioned, you need to start looking for the provider well in advance.
For example, if your trip is tomorrow, and you do not have the service booked, it is likely that you will hire the first company you find. Because you will not have time to read reviews, get to know what the fleet of vehicles is like, and even less to have a communication. This helps you know if they are a serious, committed company that provides a good service.
In these situations, it is important to take the time to check that the company is the right one, to know what their operations are like, and to check that the quality of the service they provide is optimal.
Also, that you pay a fair amount for the type and quality of service you hire. You won't want a company that charges a high price and provides poor service.
We hope that with these recommendations on how to choose the right transfer service for your needs the next time you have to take a flight, you can hire the best and safest airport transfer provider to your preferred location.