Lanzarote, one of the Canary Islands, is a popular tourist destination known for its volcanic landscapes, pristine beaches, and laid-back atmosphere. Arriving at Lanzarote Airport (ACE) is the first step to your dream holiday, but getting to your final destination can be a bit of a hassle, especially if you're unfamiliar with the island. Here are some travel hacks for Lanzarote Airport Transfers. Keep reading!
Understanding Lanzarote
Before travelling to Lanzarote, it is important to keep in mind these advices and basic information:
Documents: As a European citizen, you only need your DNI or passport. For other nationalities, it is best to check if you require a visa on the Spanish Embassy website.
Weather: The weather in Lanzarote is warm all year long. The average temperature all year is 22 °C, and in summer is 30 °C.
Language: The official language in Lanzarote is Spanish, but English is widely spoken on the island. In tourist places, you will not have any trouble communicating in English.
Currency: The official currency on the island is the euro. You can use your debit or credit cards or exchange money at the airport, banks, or exchange stores.
Transportation: You will have many options to move around Lanzarote, like transfers, tours in Lanzarote, public buses, renting a car or even by bike.
Accommodation: In Lanzarote, you can stay in luxury hotels, bed and breakfasts, flats and more. Book ahead and make sure you will find the best prizes.
Packing: Bring comfortable and light clothes, because the temperature is warm all year. Do not forget sunglasses, sunscreen, and hats.
Navigating Lanzarote Airport
Lanzarote Airport (ACE) is a small but modern airport located just 5 kilometres from the capital city of Arrecife. The airport is well-signposted and easy to navigate, but here are a few tips to help you make your journey as smooth as possible:
When passing through immigration, you will need to show, depending on the country where you come from, your DNI or passport and a visa if needed.
After passing immigration, you will be in the arrivals hall. There you will find ATMs, information desks, currency exchange and more.
Passing the arrival hall, you will find the driver of the Lanzarote Airport Transfer you booked.
When it is time to go back home, we recommend you to be at the airport two hours before the flight departure. This will give you time to check in, go through security, and find your gate. Once there, you will find coffee shops, restaurants, and shops.
I hope this information helps you navigate Lanzarote Airport easy and efficiently. Have a great trip!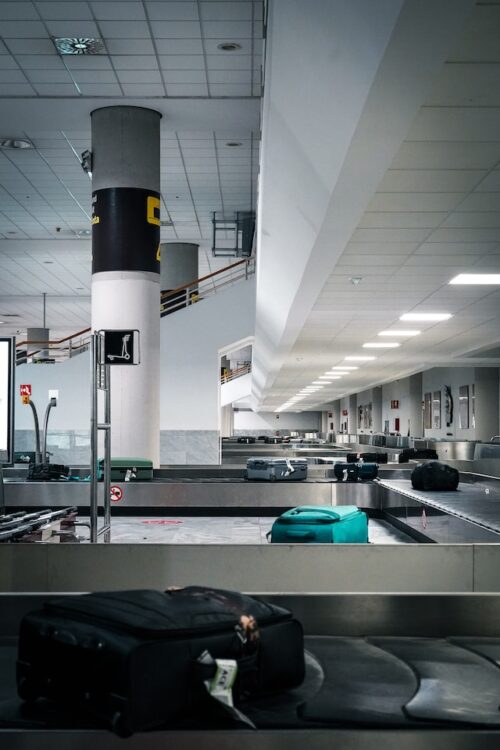 Booking Your Transfer
When you book your transfer in Lanzarote, compare prices and options, not only between companies but between services from the same company. For example, you can book minibuses, which are cheap, but shared with more people; shuttles, shared and with fewer stops; private transfers, a fast service, but more expensive.
On our website, it is easy to book your transfer. Select your destination, date, and departure time, pick up and drop off location. Also, choose how many people there are, including children.
In addition, we always recommend the pre-booking option to be sure they will be waiting for you when you arrive at the airport. So, you do not have to look for a taxi or wait for a public bus.
Types of Transfers Available
There is one transfer for every budget. The private transfers are private cars with non-stops. Your ride will be comfortable, it is a door-to-door service.
The shared transfers are shuttles and minibuses, are cheaper than the private ones, and have stops, so are a little slower than the private ones.
Whatever option you choose, you can be sure the vehicles will be clean, cared and comfortable. If you are travelling with children, let us know if you need a special seat.
Money-Saving Tips
When travelling to Lanzarote, you probably have a budget, and there are some ways you can save money on your transfer. Ask the company if they have discounts for advanced bookings. You can also opt for shared transfers, like buses and shuttles, over private transfers.
The regular public buses are the cheapest option to get from the airport to your destination, but keep in mind these are slower, can be crowded and time-consuming.
Timing Your Transfer
Although the best times to avoid the rush at Lanzarote Airport are early in the morning and late in the evening, your flight could be arriving at a peak time, such as in the afternoon. So it is always best to book your transfer in advance to avoid long queues.
If your flight is delayed, the transfer company will know and adjust your pick-up time accordingly.
The Journey to Your Destination
What to Expect During the Transfer
The transfer from the airport to your accommodation and back can take between 10 and 30 minutes depending on your destination. The roads in Lanzarote are well-maintained and easy to navigate, so your journey will be smooth.
If you are not too tired from the flight. You will appreciate the amazing scenery on the ride, with volcanic landscapes and stunning coastal views.
The Lanzarote Airport Transfer drivers are friendly, they know every road on the island.
If you book a shuttle or bus transfer, the driver will make stops at other hotels or locations to drop off other passengers. On private transfers in Lanzarote, the ride will be straight from the airport to your destination.
Accessibility and Special Requirements
If you have any special needs, such as a child seat or wheelchair access, be sure to inform your transfer company in advance.
Finalizing Your Transfer Experience
If you had a great or even a bad experience during your airport transfer in Lanzarote, do not hesitate to give them feedback on their social. A good review is helpful for local businesses, so you can leave it if you enjoy your journey.
Also, if you did not book the return trip ahead, book it with time, so you will have no problem getting back home from Lanzarote.
To sum up, the travel hacks for Lanzarote Airport Transfers we gave you here will be helpful for planning your holidays on this amazing island. And remember to contact us for booking your transfers.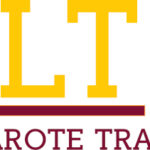 Our company seeks to deliver the best service you can find on the island today. We seek to optimise our clients' time and resources, which is why we respect the schedules and offer the best prices for different transfers.