In this post, we will explain to you some reasons why you should book airport transfer service for your next trip. By doing this, your travel experience can improve in many ways. You will save time and more. Keep reading, and learn more about this subject.
What is an airport transfer service?
The airport transfers services are transportation services from the airport to your accommodation in Lanzarote, and vice versa. These must be booked in advance, indicating the number of passengers, if they need a child seat, and if they transport something special, such as a bicycle or a surfboard.
You can book a private car, shuttle services and minibus services online. A professional driver will meet you at the airport, usually holding a sign with your name on it (like in the movies). You will show your reservation on your mobile or printed, as you prefer. And he or she will take care of your luggage and drive you to your destination.
You can also book this service from your accommodation to the airport when it's time to go back home.
The airport transfer service vehicles have the best amenities for tourists, such as Wi-Fi connection, air conditioning, among others.
Even if your flight is delayed, the drivers will wait for you at the airport, without extra charges.
Why should you book an airport transfer service?
There are many reasons why you should book our transfer from Lanzarote airport to Costa Teguise Service, among them:
Stress-free
If you book an airport transfer service, you will have one big advantage of arriving to your destination with one less thing in mind. Traveling by plane can be stressful, dealing with the luggage, security controls, delays and more.
If you want to avoid one stressful thing, the transportation from the airport to your destination, booking transfer services will be the best thing you can do. You will arrive knowing that an expert driver will be waiting for you, that somebody will handle your luggage safely, and that you and your family will be safe.
Also, you won't be stressed about driving in an unfamiliar place, or about getting lost.
Even getting a taxi can be stressful in an airport, so if you book ahead of a transfer service, this will be avoided.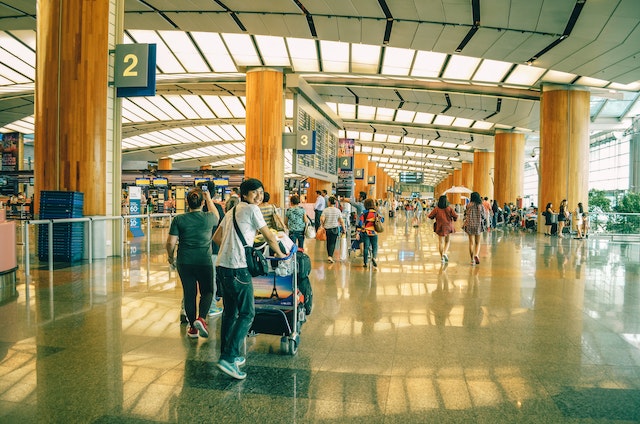 Reliability
Today, people think probably the cheapest option will be to ask for an Uber when you arrive at your destination. But while you disembark, walk, deliver documents, collect luggage, go through security, at what point can you ask for an Uber?
In addition, if you go to a destination other than your country and do not contract roaming, because it is quite expensive, registering for the airport Wi-Fi takes time and is usually cumbersome, apart from taking a very short time.
By reserving an airport transfer service, you will know that when you arrive, someone will be waiting for you. Also, they will know that you are arriving based on the flight information you provided when you made the reservation.
They will be waiting for you at the airport, as we already mentioned. And it's nice to know that when you get to your destination, you'll have someone there, you won't be so lost.
Another important aspect of the reliability of this service is that a driver is professional. So you will be driven in the best way.
The money
When booking an airport transfer service online, the price of the transfer will be established, you will pay it, and there will be no change. The price is guaranteed in advance, no matter if there is more traffic than expected, or unexpected events.
If you take a taxi, the meter will run and the price may go up. While an Uber can change rates if there is a lot of traffic.
Besides, you will have the best value in relation to price/quality. If you choose to travel by public transportation, you will probably save a little money, but you will not have all the comfort that an airport transfer service offers.
Also, if you go in a group with family or friends, a shuttle will be much cheaper.
Security
By traveling with an airport transfer service, you will be sure that your journey to and from the airport will be carried out in the best way, following all vehicle safety measures.
Besides, you will be sure your luggage will be safe in the vehicle in which you select to go, and that it will not be lost or there will be any problem.
Flexibility
If you are traveling with children, pets, a bicycle, a surfboard, or a lot of luggage, it will be much easier to travel with a private service than to go looking for a taxi or public transport at the airport. Your things will be handled with care.
Besides, it will be much safer, because if you go with children, you will notify in time that you need a special chair for them. Although it might mean a little extra money, security is priceless.
To sum up…
An airport transfer service is a service that allows people to get from the airport to their destination and backwards. This service can be provided by a company with professional drivers.
The advantages of booking an airport transfer service in Lanzarote include:
Convenience: Airport transfer services are usually available 24 hours a day, 7 days a week. So no matter what time you will arrive at the airport or when it is your flight, you can count on us.
Safety: Professional drivers are more likely to have experience in navigating traffic and driving safely
Cost: Airport transfers can be cheaper than hiring your own driver, cheaper than a taxi.

We told you some reasons why you should book an airport transfer service. It is a great option when you arrive to Lanzarote, and would give you peace of mind and safety. Contact us for booking online.