After stepping on this wonderful destination, tourists will wonder how to move around in Lanzarote. If you have visited it before, or it is your first time on the island, this information from Lanzarote Airport Transfer will be equally useful to you.
Arrival in Lanzarote
You may get to Lanzarote by plane from the main cities in Spain, with direct flights that can last 2 or 3 hours. Or from other cities in Europe. Travelling by plane is a simple, fast and cheap way to get to know the island.
Then you can book transfers from Lanzarote airport to your accommodation, this will be an option hassle-free.
If you are in the Iberian Peninsula, in Fuerteventura or in La Graciosa, you can go to Lanzarote by ferry.
The option of travelling by ferry from the peninsula can be good if you are thinking of long stays on the island. Carrying a lot of luggage, your own car and even pets, since it is a trip of more than 30 hours. Also, the tickets are not cheap.
On the island of Fuerteventura, you will find ferry companies that cover the route to Lanzarote. You can also travel by car; due to its proximity, the crossings only last between 20 and 25 minutes. The journey from La Graciosa is equally short, but in this case the transfer is without a car.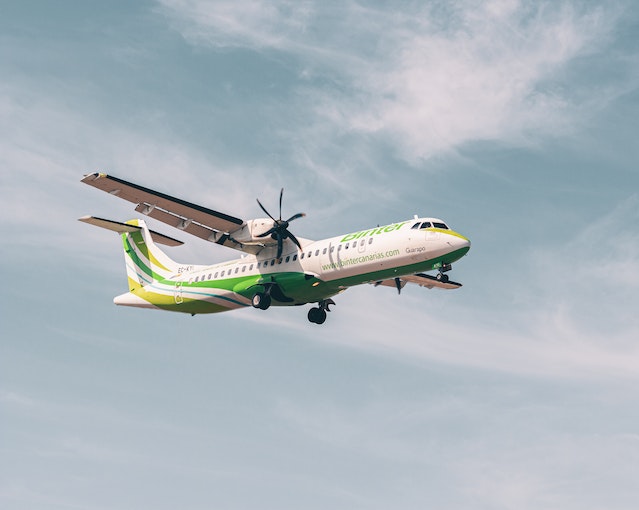 How to move around in Lanzarote?
There are three main ways to move from one place to another on the island.
Vehicles
When we talk about vehicle transfers, we will also find two options.
Renting a car is the most common way to move within Lanzarote. The cost of this alternative depends on the type of vehicle, the company, and the season. Due to the great demand, it is possible to find good rates that are worth paying if you want to tour all or a large part of the island.
Getting around in a rental car gives you the freedom to go where you want at the time you want. In addition, there are beaches and emblematic sites in the area that can only be reached by car.
Taxis are expensive, since they use taximeters, which means they will charge the transfer with a rate per kilometre travelled. However, if renting a car is not among the possibilities, you can use the taxi as an alternative if you are going to a specific place, or if you were going to use the bus, but missed the departure time.
The "guaguas" or buses
They are the public transport service, and it is the cheapest alternative. Although the service works well, they are punctual and have screens inside to know the next stops. It is difficult to travel the entire island in one of these, but if you are visiting. It is important to know about them in case you need it.
Another of the disadvantages of the buses is that the routes and schedules are adapted more to the local rhythm than to the visitors.
Bicycles
Bicycles can also be your means of transport in Lanzarote. For those who like adventure and sports, touring the island on two wheels is an excellent idea. Because it has become common to ride a bike, there are companies all over the island that rent them by day. The cost depends on the type of bike and the days.
Excursions
If you don't want to drive on your holiday, you can pay for organised Lanzarote tours or excursions, which will take you to see the most touristic spots on the island. You can also hire private and personalised excursions. Both have the advantage of being accompanied by a group of people and specialised guides.
When you decide on any of these forms of transfer, also take into account your place of accommodation, if they are close or not from the places you want to visit.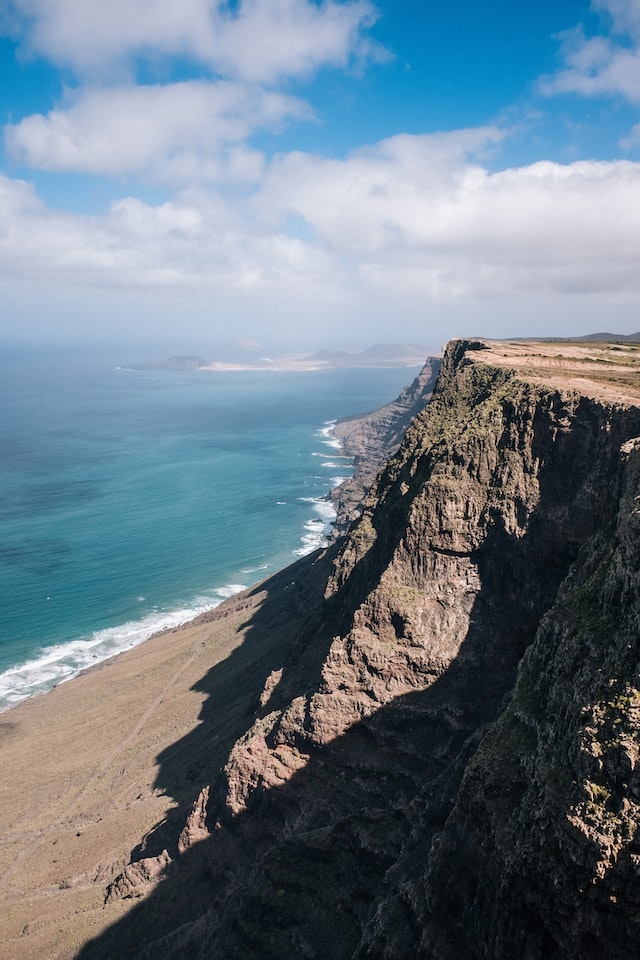 What should I know before renting a car in Lanzarote?
If renting a car is the way you decide to move around Lanzarote, we recommend you check prices and options in advance and reserve it before landing on the island. You will save time and money.
If you don't do it this way, at your arrival, you will find yourself in a long line to rent a car, since most tourists are looking for the same thing. It could even be more expensive.
At the exit of the airport there are the counters of all the companies that rent cars. You must take the car at the airport and return it to it. If you arrive by ferry from another island, in the Port of Arrecife or in Playa Blanca, you can also rent a car.
In Lanzarote, you will find the best known companies and others that only work on the island. Local ones sometimes offer better prices.
You will find all kinds of cars to rent, and any will help you explore and get to know the island, since the roads are in good condition.
There are few places in which access is not paved. If you want to get there, take this into account before renting.
Recommendations for driving in Lanzarote
Since it is an island, it has a network of modern and well-kept roads, and it is safe to move from one place to another, whether day or night. However, we can take these recommendations:
Be careful on the roads, especially at night, if you are new to driving in this area.
In places like Puerto del Carmen and Arrecife, you can find a bit of traffic congestion, but nothing like in big cities.
In tourist places and beaches, you will find free parking.
Plan your routes before leaving, so that you can make the most of the time and know the places on the same route.
Regarding fuel costs, we recommend having an extra budget. Since, although petrol does not have tax, getting to know the island will require travelling many kilometres.
Most beaches are easily accessible by car. Only some, such as those of Papagayo, are not paved, and those of El Risco, that you will have to leave the car parked and walk approximately 1 kilometre to get there.
Know how to move around in Lanzarote gives you the possibility to choose the best option depending on what you plan to do when you visit the island, whether you like adventures or prefer a more relaxed plan.