Airport transfer services are those services that connect travellers to the airport or to their place of lodging after a flight, whether it be hotels, restaurants, residences, or any other preferred location. If you are used to travelling, you should know how to save money on airport transfers. Below, we will give you some strategies to achieve this.
Understanding Lanzarote Airport Transfers
Lanzarote, one of the Canary Islands, is a popular tourist destination known for its stunning volcanic landscapes, beautiful beaches, and rich culture. As with any major tourist hotspot, efficient transportation is crucial, especially for those arriving or departing from the island. This is where Lanzarote airport transfers come into play.
What are Lanzarote Airport Transfers?
Airport transfers in Lanzarote are pre-arranged transportation services for travellers between the airport and their accommodation, or other desired destinations on the island. These services aim to provide a hassle-free, convenient, and efficient means of transport, eliminating the need to navigate public transportation or haggle with local taxi drivers.
Types of Airport Transfers Available in Lanzarote
There are several types of airport transfer services available in Lanzarote:
Private Transfers: These are exclusive vehicles booked for an individual or group. They offer door-to-door service without any stops, ensuring a quick and private journey.
Shuttle Services: Regularly scheduled buses that operate between the airport and major tourist areas.
Bus transfers: Bus transfers are an ideal option for individuals on a limited budget, willing to share the ride with other passengers.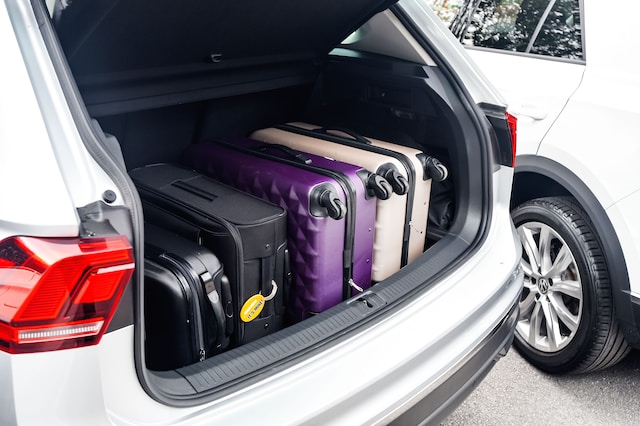 Top Strategies to Save Money on Transfers
We will share some tactics you can implement when choosing a transfer, which will help you save money.
Book in Advance
Booking transfer services in advance allow you to take advantage of discounts offered by companies for those who reserve slots early. The idea is to plan your transfers and save some money.
By doing this, you can also benefit from lower rates before demand increases.
Compare Different Transfer Services
Not all providers offer the same type of services, the same transfer alternatives, or the same prices. Hence, it is essential to be well-informed about the available options and determine which offer is the most convenient.
Nowadays, some websites can assist you in comparing service rates.
Opt for Shared Transfers or Shuttles
Consider sharing transfer costs, whether with friends, family, or colleagues travelling with you. Whether you decide to travel by taxi or private transfer service, you save money if the cost is split.
Moreover, if it's a group of several people, check if the company you chose offers a discount for groups or provides larger vehicles for more passengers at the same price, like buses or shuttles.
Travel During Off-Peak Hours
Rates during peak hours, holidays, and weekends tend to be higher. Therefore, if possible, adjust your transfer times to avoid the busiest traffic hours and the most significant movement of people, thereby reducing your expenses for this service.
Use Local Transfer Discount Deals
Companies offering local transfers may offer discounts to their users; you just need time and planning to take advantage of them. Start by subscribing to newsletters or checking some service provider websites to see if they have offers. Also, checking the companies' social media and staying updated on their posts can be beneficial.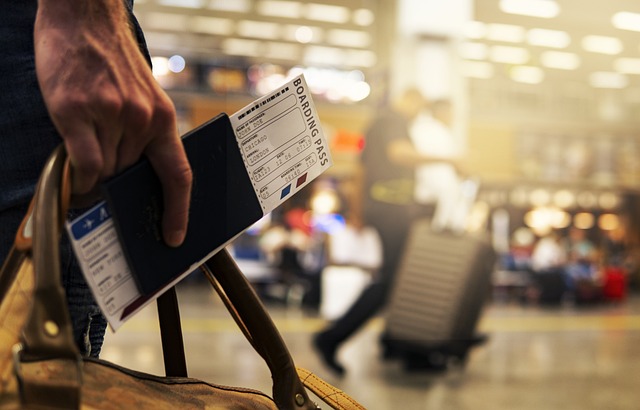 Benefits of Cost-Effective Airport Transfers
Achieving a lower rate for your transfers allows you to enjoy some advantages, these are the benefits of saving money on airport transfers.
More Budget for Your Adventures in Lanzarote
When travelling to Lanzarote, you can save money in various ways. If you manage to keep some extra money in your pocket by using more economical transfers, your budget will have a bit more to invest in other things.
Upon arriving at the island, you can take advantage of an adventure, take tours, try the food, among the many options this wonderful island offers.
Stress-Free Travel Experience
Getting lower prices for airport transfers doesn't mean the passenger will have fewer amenities or flexibility in their schedules, as would happen when hiring services at full rates. Therefore, this shouldn't be a concern.
On the other hand, saving money on transfers allows travellers to have some budget leeway, reducing the financial worries often present when travelling.
Opportunity to Meet fellow Travellers
If you choose to share your transfer service with others, like in a shuttle or bus, you will end up paying less. And also have the chance to get to meet and talk to other travellers.
Additional Tips for a Smooth Transfer Experience
In addition to money-saving recommendations, we want to leave you with other tips to ensure your transfers go smoothly.
Check Reviews and Ratings
Before picking your transfer service provider, take the time to review their online user reviews, both on websites and social media. You can also ask friends, family, or acquaintances who have used the services, and rate their experience. This aspect is essential when choosing a transfer service.
Confirm All Details Before Your Trip
Especially if you've booked your transfer in advance, confirm all details beforehand, such as time, address, and any other relevant information, to avoid last-minute surprises.
Be Aware of Local Transfer Regulations
Each town has its regulations and rules. It's essential to learn about the laws regulating transfers in your destination before travelling, whether you plan to stay in Spain or abroad. This can prevent unpleasant situations during your trip.
We wanted to provide you with this guide full of recommendations that can help you understand how to save money on airport transfers.
Frequent travellers will know that transfer services tend to be more expensive than other forms of transport, such as town buses. But this are good options, and there are ways to save money.
The two points we consider essential and that you should always keep in mind if you want your transfer services to be efficient and also pay a bit less are planning and information. Anticipating allows you to gain an advantage in rates and discounts, and being informed helps you make the best decision when choosing your service provider.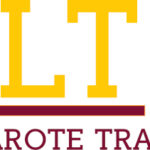 Our company seeks to deliver the best service you can find on the island today. We seek to optimise our clients' time and resources, which is why we respect the schedules and offer the best prices for different transfers.