The natural pools in Lanzarote are the perfect way to get out of the common places on the island. These are incredible formations, which are the result of the action of the wind and sea on the rocks. There are several natural baths around Lanzarote, and here we'll tell you which of them you can't miss.
6 natural pools in Lanzarote
There are several of these formations around Lanzarote, some of them are little known among tourists despite being wonderful places. If you want to enjoy a relaxing bath far from the beaches in Lanzarote, the natural pools are great options.
Add some of these to your 'to-do list', and you won't regret it. They will give you a place to swim, take a quiet bath, or just hang out and rest on the rocks. Either way, you will have the chance to enjoy the contrast and beauty of these formations and the landscapes that surround them.
Los Charcones
Let's start with Los Charcones, one of the natural wonders in Lanzarote. There is not one, but several natural pools that go across 2 km of the coast. It's a true paradise, and none of the pools is similar to the others.
Los Charcones is close to Playa Blanca. But unlike this site, they are not as well known.
The easiest way to get to Los Charcones by car is from Playa Blanca, drive all the way to Montaña Roja until you find the entrance to the dirt road. Be careful driving on this road, because you will find many potholes. But it will take about five minutes. Park at the abandoned hotel and walk to the pools.
Another way to get there is to walk from Faro de Pechiguera. It takes about one hour.
You can choose between the several pools, they have different shapes and depths. The water in the pools is calm, but if the tide is high, it is recommended to stay out of the pools because it can be dangerous.
Also, keep in mind this is not the best place to go with children.
Las Rosas
Las Rosas is a natural swimming pool located in the village of Punta Mujeres. This is also a quiet place, because not many tourists used to come to this town.
Unlike Los Charcones, Las Rosas is kid friendly. So if you are planning a family trip, this is an excellent choice. The beach is just beside the town, and it has some stairs to facilitate the entrance to the water.
Las Rosas is not the only natural rock pool in Punta Mujeres. Actually, there are several of them across 2 km.
Also, you can save some time to do some excursions in Lanzarote from Punta Mujeres, like going to Cueva de los Verdes or Jameos del Agua.
Charco de Mala
This is another great place to spend time with the family. The water is calm enough for the children and protected from the waves. It is located at the northeast of Lanzarote.
It is a small pool with easy access and the best in the area to have a great family time.
Cueva del Agua
At the same area of Charco de Mala, there are other salt water pools in Lanzarote. One of them is Cueva del Agua. It has around ten meters diameter, so, it is bigger than Charco de Mala, but the rocks are slippery and there are sea urchins.
Cueva del Agua is located at Guatiza, and you can walk here from Los Cocoteros. The water is deep and it has little vegetation around.
Charco del Palo
We keep going in the same area of the two previous natural pools, but this is a particular one. Charco del Palo is located at the village of the same name, in the municipality of Haria. And this is the first nudist tourist town in the Canary Islands.
This means that if you are looking for a nudist natural pool in Lanzarote, this is the place to go. Here you can take a bath with or without clothes.
Charco de los hombres
This translates to 'Men's Natural Pool', but don't worry, this is just a name and everyone can take a bath at this spot. This is a natural pool located in the town of Tenesar. It is a little pool, but it deserves a visit.
What to take to the natural pools in Lanzarote?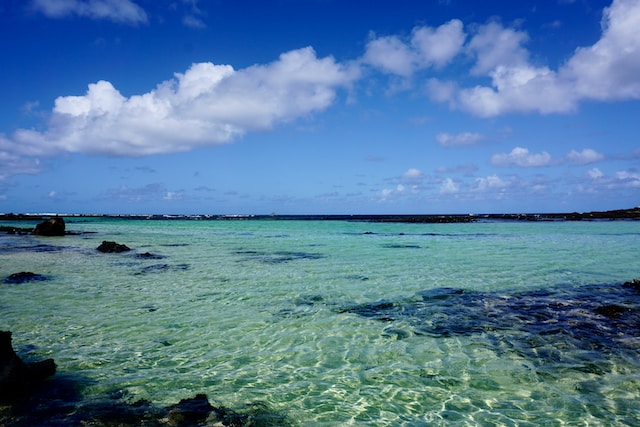 If you plan to spend some time at the natural swimming pools in Lanzarote, you must be prepared to avoid any inconvenience. Be sure to take all you need with you, although it is not that different from what you will bring to any other beach.
Some of these natural pools are not close to any town, so you must take enough water to drink and some snacks to eat.
Of course, you must protect yourself from the sun. So take a good sunscreen, sunglasses, and a hat.
Also, it is important to wear the right shoes. In some natural pools, like Cueva del Agua, you will need to wear water shoes, because the rocks are slippery and there are sea urchins.
And you'll also need a good pair of hiking shoes for those salt water pools you will reach by walking.
Are the natural pools in Lanzarote safe for children?
Some of these natural pools are family friendly, which means the children can go there and have a bath. They will be safe. Of course, like in any other beach, they need to be watched.
The best places to take the kids with you are Las Rosas in Playa Mujeres, and Charco de Mala. They'll have a great time at these natural pools.
On the other hand, it is not advisable to take children to Los Charcones, because the swell can be strong when the tide rises. Cueva del Agua is another natural pool you should avoid taking kids to.
The natural pools in Lanzarote are amazing spots waiting for you. Include some of them in your trip around the island, and tell us what you think!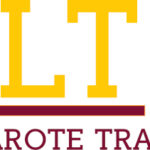 Our company seeks to deliver the best service you can find on the island today. We seek to optimise our clients' time and resources, which is why we respect the schedules and offer the best prices for different transfers.