You have finally decided to travel to the most beautiful island in the Canary Islands. But, if you haven't thought about what to do when you arrive, this guide for planning a holiday in Lanzarote can help you coordinate everything from your arrival to make the most of your experience.
Guide for planning a holiday in Lanzarote
Take note of these tips to plan your next trip to Lanzarote:
How to get there?
The first step in organizing your holiday to Lanzarote is to know how you will arrive at the island. You can get there by ferry from any of the Canary Islands or the mainland. The other alternative is by air, taking a flight from several places in Spain.
If you arrive by plane, remember to book Lanzarote Airport Transfers to get from the airport to your accommodation and backwards.
Where to stay in Lanzarote?
To have faster and easier access to any part of the island, you can choose to stay in the downtown area of the island. If your trip is to visit the best beaches in Lanzarote, we recommend looking for hotels in Playa Blanca, in the south of the island.
Costa Teguise, Arrecife, Puerto del Carmen, and Costa Blanca are the places in Lanzarote where you can find the best tourist resorts.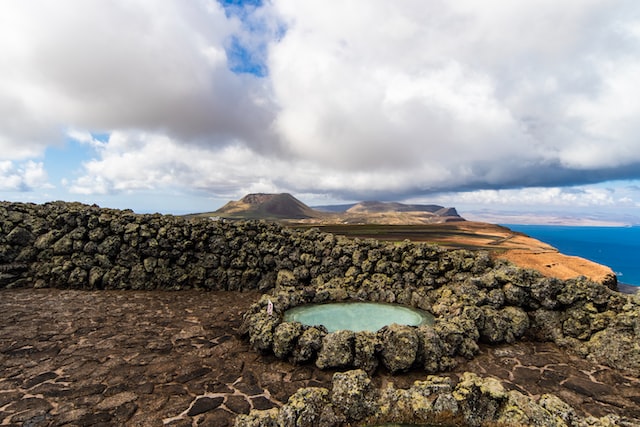 How to get around in Lanzarote?
The most common way to get around the island is by renting a vehicle, since driving in Lanzarote is the way to have more freedom to visit the places you prefer, whenever you want. Or you can book Lanzarote tours, and enjoy the island with a guided excursion.
Another way is to use public transportation, but it is more limited in terms of schedules and places you can go, since it has established routes.
If you like cycling, Lanzarote is a good place to use your bike, and you can rent them anywhere on the island. You can also walk around the town where you are staying.
What clothes to bring?
If you are wondering what type of clothes to pack for your trip to Lanzarote, remember that it will be a trip to a place that combines the beach with volcanoes. Temperatures are usually warm, but in the fall and winter, there can be colder days and nights.
Bring your beachwear, but don't forget to pack a jacket and long pants. Footwear should be comfortable for excursions and walks. You can pack sneakers and sandals for the beach. If you also plan to enjoy Lanzarote's nightlife, bring an outfit for the occasion.
Where to go in Lanzarote?
The truth is that there are many special places to visit on the island of Lanzarote. Therefore, we will only name some that we believe are essential:
Famara Beach.
Papagayo Beach.
El Jabillo Beach.
Caleta de Famara.
Costa Teguise.
La Graciosa island.
El Golfo.
Arrecife, the capital of Lanzarote.
Mirador del Risco in Famara.
Bodega de la Geria.
César Manrique Organization.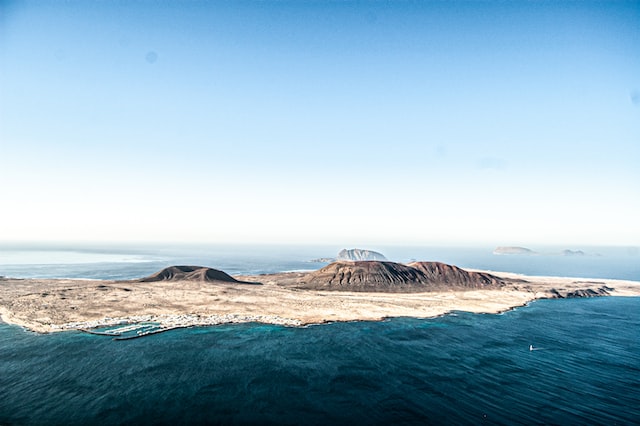 What to eat in Lanzarote?
Throughout the island, you will find restaurants where you can try local food. What we recommend and that you should not stop trying are:
The wrinkled potatoes with picón mojo sauce.
The bread with mojo.
Limpets.
Vieja (a traditional fish).
Canarian gofio.
Grilled cheese.
Fresh fish and shellfish, which are a speciality on the island.
In Lanzarote, they make delicious cheeses that are also worth trying. And of course, you can't forget the local wines, made from grapes harvested on the island.
Best excursions and activities in Lanzarote
We know that among the excursions in Lanzarote and guided tours available on the island, there is one that you should not miss. If you go to Lanzarote, you have to visit the Timanfaya National Park.
You can also include Jameos del Agua and Cueva de los Verdes in your itinerary. There are some free tours in Arrecife and in Teguise that you can take advantage of.
If you like hiking, in Lanzarote you will find different routes throughout the island. Hiking in Lanzarote will be a great experience, surrounded by volcanoes.
You can also enjoy boat rides to see dolphins and whales, or watch a beautiful sunset.
For lovers of water sports, you will love diving or taking a ride in a kayak or jet ski. And if you're a little more daring, you'll also find something extreme to do, like paragliding or going on a buggy safari tour.
On the other hand, if you travel with your family and children, don't worry, because the little ones also have options. A trip to the zoo or visiting the aquarium will be an excellent plan, which will keep them in connection with nature. They will spend a fun day playing in a water park. And they will love to see the depths of the sea aboard a submarine.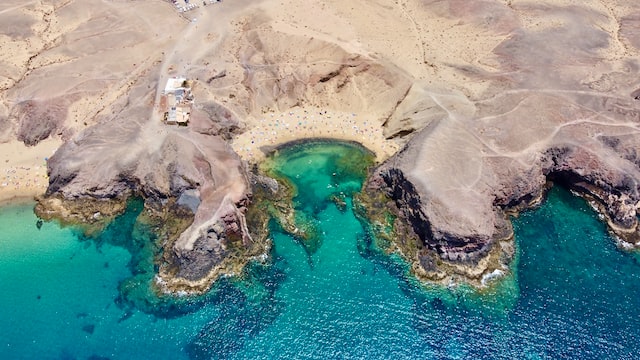 What month is best to go to Lanzarote?
Lanzarote has the advantage of having good weather all year round. There are very few days that it rains. But if we must think of a better time, we can say that the months of April to June, also September and October, are good months to book your Lanzarote holidays.
The reasons are that there are more daylight hours, the temperature is pleasant, and it is also the low season for tourists. You will find a quieter island, without many visitors, and the best, with lower prices.
How many days is enough for Lanzarote?
As we already told you, in Lanzarote there are many places to visit, beaches to enjoy, excursions and great plans. On a weekend trip, 2 or 3 days, it is difficult to know much, so you must choose the places you want to visit well.
A stay of 4 days is the minimum time recommended when you go to Lanzarote. Although, you will surely need another trip to continue getting to know the island.
The ideal would be to arrange a one-week trip. 7 days are perfect to see the best places, enjoy the beaches, relax and try delicious food. And it will be even better to spend 10 days in Lanzarote.
Remember to check this guide to planning a holiday in Lanzarote, so that you can organise your schedule before and during your trip. This way, you can design your own itinerary to make the most of every minute you spend on this wonderful island, like booking shuttle transfers in Lanzarote.