Before planning your holiday on the island, you should know the best areas to stay in Lanzarote. There are many places that adapt to the different tastes and interests of each visitor, that is why we want to tell you about the different alternatives you have.
Tips for choosing accommodation in Lanzarote
One of the most important elements of a trip is planning where to stay. In Lanzarote, there are many hotels, resorts and rental properties, so making a decision can be complicated.
That leads us to give you some tips that will help you choose the best place to stay on your trip to the island.
Choose the area: The first thing you should do before looking for hotels or places to stay is find the city or town on the island you want to stay in. Do it thinking about the activities you want to do. For example, if you want to dive, Playa Blanca or Playa Grande are a good alternative. But if you want to surf, it could be better Playa Famara.
Choose the hotel according to your budget: In Lanzarote, you will find 5-star luxury hotels, family hotels with kitchen included, shared rooms for backpackers and many other alternatives. There are even ecological hotels. Depending on your budget and tastes, choose the best alternative.
Evaluate the possibility of renting a property: On the island, there are many flats and holiday homes that you can rent. Many times this alternative allows the group or family to be more comfortable and save a little money during the trip.
Book in advance: if you want to travel to Lanzarote in high season, it is essential to book the accommodation or rental packages in advance. Otherwise, you might not find a good place to spend your holiday on the island.
Check the ratings and comments: Before booking a room or renting a property, we recommend you to review the rating that previous clients have given the place. So like the comments they make about it. This, in addition to helping you feel confident they are reputable, will give you an idea of what to expect when you arrive.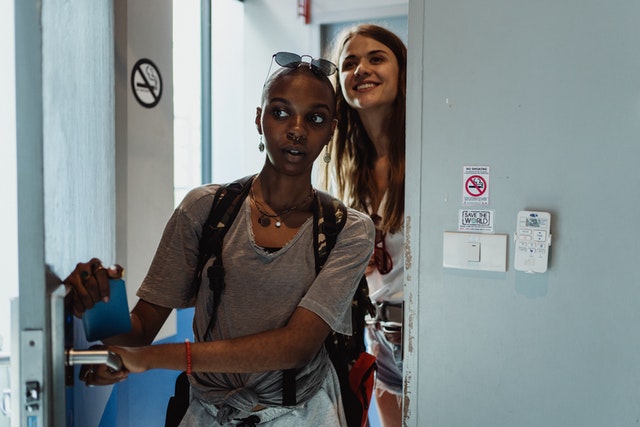 Best areas to stay in Lanzarote
Lanzarote is an island visited by tourists practically all year round. If you want to know it on your next holiday, recognizing which are the best areas to stay is essential to enjoy it to the fullest.
When looking for where to stay during your trip to Lanzarote, consider the following areas:
Arrecife
Arrecife is the capital of Lanzarote and is an excellent area to stay if your budget is low or very tight. There are hotels that offer basic services at affordable prices. And although it is not the most beautiful place on the island, you can enjoy an urban beach, an excellent nightlife, variety of commercial offers and good gastronomy.
Furthermore, from Arrecife you can easily go to any part of the island by public transport, in a MiniBus transfer, taxi or rented vehicle. Even take boats to Gran Canaria and Tenerife.
Playa Blanca
Playa Blanca is one of the most visited destinations in Lanzarote. It is located in the south of the island and offers beautiful beaches and shores, such as Playa Papagayo, Mujeres, Flamingo.
This area is one of the best to stay in Lanzarote. There are spectacular resorts, you will enjoy restaurants with delicious food and have some places for nightlife.
Another advantage of staying in Playa Blanca is that it is very close to the Timanfaya National Park and the Charco de los Verdes. Both are places that you cannot miss if you go to Lanzarote.
In addition, you can take the ferry that leaves for Fuerteventura and get to know this beautiful island.
Costa Teguise
Another excellent area to stay in Lanzarote is Costa Teguise. This is near Arrecife and is one of the tourist centers of the island. In addition, it has beautiful and calm beaches ideal for practising water activities such as diving or snorkelling. Some of them are the favourites of windsurfers.
Being a touristic area, you will see many restaurants, bars, different accommodation options, supermarkets and even shopping malls. And you can visit one of the prettiest little towns in Lanzarote, Teguise.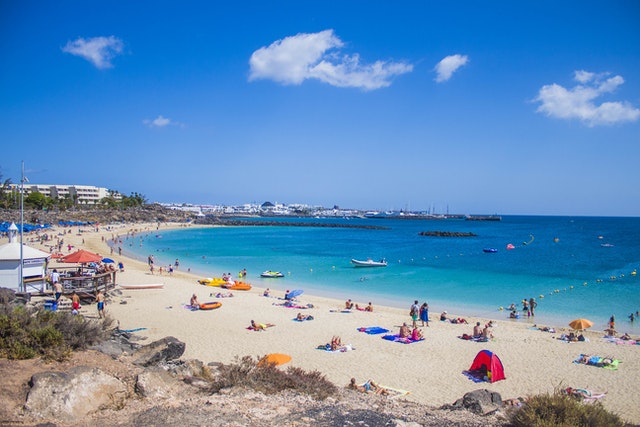 Playa del Carmen
Playa del Carmen is one of the most popular tourist areas to stay on the island. One of its main attractions are the beautiful beaches and bays that extend throughout the area. Among the highlights are Fariones Beach, Playa Chica, La Barrilla and the impressive Playa Grande. The latter extends for more than a kilometer.
On the promenade, you will see many restaurants, bars, shops and much more. This is why this is one of the best areas to stay in Lanzarote.
Playa del Carmen is an ideal area to stay if you travel with a family or a large group of friends. It is very easy to find flats or houses to rent.
Book transfers from Lanzarote airport to Puerto del carmen for a better journey.
Famara Beach
If you like adventure sports in Lanzarote, such as surfing, windsurfing or kitesurfing, this area is ideal for you. It has a beach with a spectacular view of the sea and the island of La Graciosa. In addition, it is a very cosy little town.
It is not a touristy area, but there are several accommodation offers, especially houses and flats for rent. There are some small hotels, but they are quite modest.
Playa Famara is a very authentic place, which is very well-preserved and worth enjoying.
Keep in mind that it is very close to Cueva de los Verdes and Jameos del Agua.
San Bartolomé
If you are looking for peace and want to know the most rural part of the island, this is the perfect place. In this area, you will enjoy diverse landscapes that include views of vineyards and vegetable crops.
It is not a popular place to stay, but if you are interested in knowing more about the activities that move the island, in addition to tourism, you will like it. It's great to spend a couple of days in the area.
Depending on the number of days you are staying in Lanzarote, you can organize yourself and stay a few days in one area and then in another. So you enjoy different environments and get to know the areas of the island better.
Orzola
It is a coastal town, located in the north of the island, very close to it are several virgin beaches that you can visit. They have fine white sand, crystal clear waters and beautiful landscapes.
Among the most popular are Los Caletones and Playa de la Cantería. The latter is excellent for surfing.
This area is very quiet and in addition to enjoying the virgin beaches and coves we also recommend you try its gastronomy. Orzola is well known for its food, so you can not miss visiting some of the restaurants that are in town and try the dishes with fresh fish and seafood.
It is important to mention that there are not many hotels in this area, but among the alternatives that exist you will find good packages at a very affordable price. On the other hand, you will be able to find properties to rent very easily, which are generally cheap.
Orzola is a very nice place, ideal to relax and visit with the family.
Now that you know the best areas to stay in Lanzarote, you can book hotels or rent an apartment in the one that best suits your needs. If you are going to visit and need transportation from the airport, do not hesitate to contact us.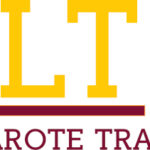 Our company seeks to deliver the best service you can find on the island today. We seek to optimise our clients' time and resources, which is why we respect the schedules and offer the best prices for different transfers.